Top posting users this month
Top posting users this week
Name:Margot Dewulf
Age:23
Alignment:Chaotic Good
Race:Human
Job Class:Assassin
Skills/Spells:
Shadow Step-Silently, Margot vanishes into the darkness and moves around undetected, reappearing when she chooses, or after several minutes have passed.
Nightmare Toxin-By applying a substance to her arrows or daggers, she can inflict a deep sleep filled with terrifying images that can last for hours before the victim can awake.
Rockseal Toxin-A poison that can be used on her arrow tips or her daggers that causes a victim's muscles to stiffen like stone and be unable to move for hours if not days, depending on the severity of the dosage.
Magebreak-An up close physical strike that targets key points to disable an opponent's magical abilities. This is a short term solution, though very effective against a magical opponent.
Arrow Storm-In a movement faster than most people can even see, she knocks and fires off dozens of arrows in a matter of seconds, excellent for dispatching a crowd of targets.
Interrogative Methods-Through her training, Margot has developed her own special tactics for acquire information both from and by targets.
Appearance: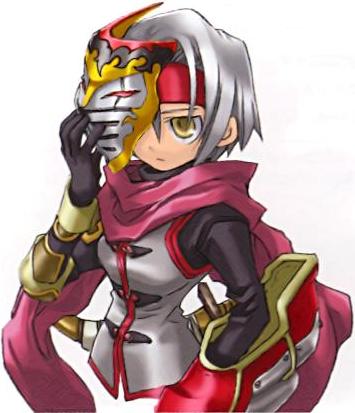 History:Born to the streets of Haremhall and forced into a life of essentially squalor, Margot knew that she wanted better from a young age, and that she would have to do so herself. Her father was a well off aristocrat but her mother was a woman of the street, and so her father denied parentage and there was no way Margot could prove it as a child. Although, while there was a definite presence of the council's law, Margot managed to find a group of like minded women who wanted to change things in Haremhall, and perhaps even all of Allocai. She joined this group and became an agent of their goals, eliminating targets of increasingly higher profiles and making a name for herself in some parts of the city. She's continued to rise through the ranks of the organisation and now is even spreading out to seek targets outside of Haremhall and, perhaps someday, will even hunt down the king himself.
Weapons:A collapsible repeating crossbow, a half a dozen throwable daggers, and several vials of various poisons.
Squirrel-just a normal squirrel, nothing strange here.

Mistdrake

Full member





Number of posts

: 139


Age :

22


Registration date :

2011-06-19




Mari Bryn

Administrator





Number of posts

: 2075


Age :

28


Location

: the O.Z.


Usertitle :

Public Relations Director
Moderation Color: Lavender


Registration date :

2009-11-23



---
Permissions in this forum:
You
cannot
reply to topics in this forum